Portland Oregon Massage,
Goose Hollow Massage, or Rose City Massage...
...whatever you choose to call it, Rachel Owen, licensed massage therapist, offers the best massage in town. Just as people have different names for our fair city of Portland, Oregon, so too are people's massage preferences different. No two bodies are alike, so no two massages are alike. Whether you want a relaxation, therapeutic or integrative massage... it's your choice. Rachel tailors each massage session to your individual needs so you receive the massage you're looking for.

Massage is a great gift to yourself, or get a gift certificate for a friend! eGift certificates available here.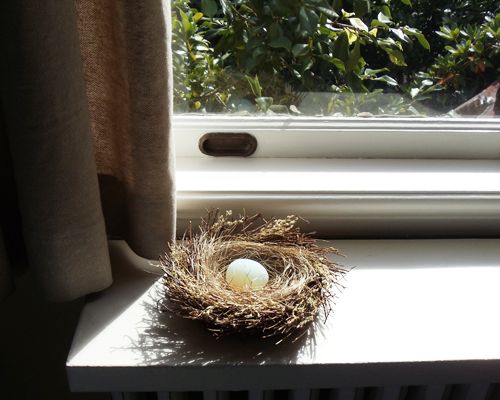 You are invited to join me at The Nest: Massage for Women, a beautiful, tranquil setting for massage located at the base of the southwest hills, just one mile from downtown Portland (near the Multnomah Athletic Club). I blend modalities to provide the massage experience you seek. Maybe one visit you will opt for a soothing combination of Swedish massage, hot stones, warm packs, and aromatherapy for relaxation. On your next visit you might go for a therapeutic combination of deep tissue massage, foot reflexology and anti-inflammatory creams to relieve aching muscles. My customized treatments are designed to give you relief from pain and a profound sense of relaxation and well-being.
Phases of Life Massage
Massage is valuable at all stages of life. Whether you are 25-years-old or 85-years-old, a massage can help you achieve and maintain good physical condition while providing a sense of well-being. Clients choose to come to me for a variety of reasons:
• pregnancy (prenatal and postpartum) massage
• stress relief from job tension (overuse from computer: arm, neck, shoulder)
• stress release for sandwiched adults - caring for children and your parents
• maintenance massage - keep your body tuned-up
• recovery from accident, injury, or surgery
• maintaining mobility as you age
• menopause symptoms or discomfort
Contact Rachel now (503 209-9009) to schedule your custom massage! There are no added or hidden costs. The price is not different based on the modalities used. Various techniques are combined to create the most effective treatment so that you walk away from your massage feeling your best.